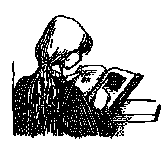 BOOKS FOR SALE:
--Reference and Study Guides--
#BRSG-3- New Strong's Concordance--$14.99

#BRSG-2-Cruden's Concordance--$7.95
#BRSG-1-Unger's Concise Bible Dictionary by Merrill F. Unger--$14.99
#BRSG-4-The Student Bible Dictionary--$12.95
--Medical and Health--
ISBN # 088419535 X --The Bible Cure by Reginald Cherry, MD--$18.50 Available in soft and hardcover. Also in Espanol
Discover the Bible's Hidden Health Secrets!
What Bible foods can help lengthen your life?
What herbs and vitamins should you take?
What is sthe Mediterranean Diet?
This is a must read for your personal health and wellness!
Book By Don Colbert, M.D.
ISBN # 1591852137 Toxic Relief $9.99
Restore health and energy through fasting and detoxification. Includes tips for healthy eating!
ISBN #088419650X --The Bible Cure for Depression by Don Colbert, MD--$5.99 Do you suffer from depression or anxiety? In this concise, easy to read booklet you'll discover a wealth of usable information to help you break from depression and anxiety! This book contains findings your doctor may have never told you!

ISBN #0884196852 -- The Bible Cure for ALLERGIES $5.99

Are you an allergy sufferer/ God does not want you to be an allergy victim! Discover valuable, usable information that can help you overcome allergies!
INSPIRATIONAL BOOKS
--BOOK BY DR. LESTER SUMRALL
ISBN # 088368652X The Gifts and Ministries
of the Holy Spirit~$8.99
Dr. Sumrall discusses subjects including:
*The charismatic renewal
*The weapons of our warfare
*How you can receive the gifts
*The devil's countereit
*The purpose of ministry gifts
Order today!
You can be included in the great outpouring of God's spirit!
TO PLACE YOUR ORDER FOR ANY OF THE ABOVE ITEMS:
THESE BOOKS ARE BY SPECIAL REQUEST ONLY:
PLEASE USE THE ORDER FORM BELOW
WEALTH, PROSPERITY AND FINANCE BOOKS
ISBN # 978 34675 81 Book By Dr. Ben Attah
The Wealth Transfer $15
Discover The Keys to Your God Given Wealth and Prosper!